Wheelchair Lifts
Ransome Mobility offer a comprehensive range of wheelchair lifts for use in the home, or in public premises. This includes options for both internal and external installation. A free-standing design means that load-bearing walls are not always required and doors and internal controls can be placed on the left or right giving the maximum flexibility in installation locations.
Read more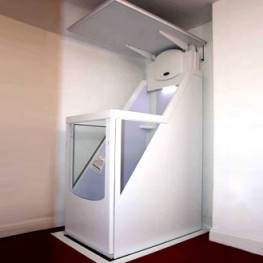 Ultra reliable and safe hydraulic wheelchair lft for between floors. Available in 3 platform sizes
Find out more >
Internal or external wheelchair step lift for steps up to 500mm. Provides safe and cost-effective access around any building.
Find out more >